"GOTHAM WHALE"

Chris St. Lawrence
Photographer, Videographer, Film Maker, Researcher, Citizen Scientist

\When: Wednesday, October 25th @ 7pm
Where: The Brazen Tavern
356 w. 44th St. NYC (Upstairs)
Happy Hour @ 6pm
Don't forget to bring CA$H for our 50/50 raffle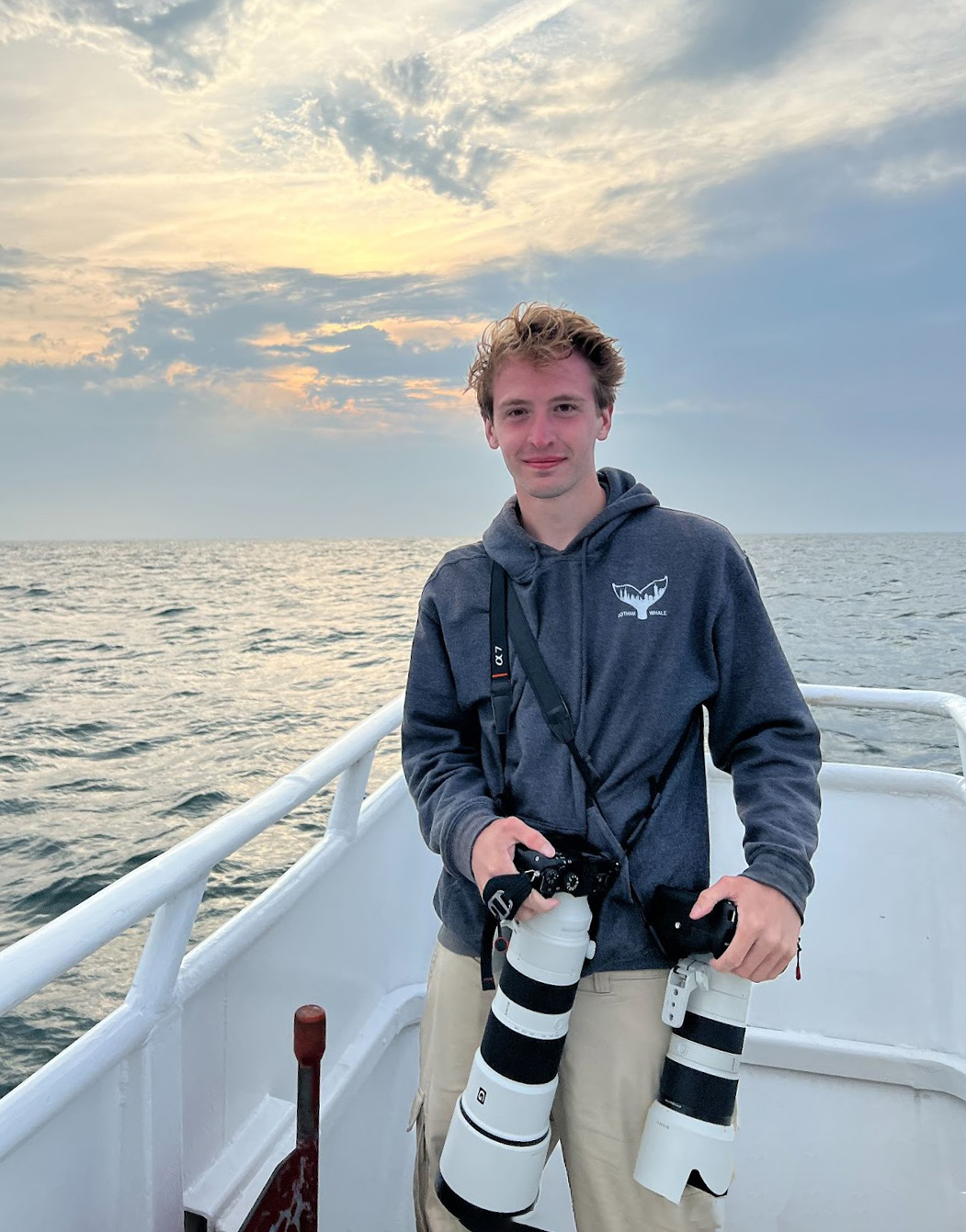 From the Hudson to the Harbor, New York's waterways have long had a reputation as toxic, polluted, hazards for marine life. But as environmental conditions have improved in recent decades, New Yorkers have seen the return of many species to our city's waters — including seals, dolphins… and whales!

Enter Gotham Whale: a local, citizen-science organization based in Staten Island, that studies, advocates for, and educates about whales and marine mammals in our area. Since their inception in 2006, Gotham Whale has been on the front lines of New York's environmental recovery. Today, the team is most well-known for documenting and cataloging the population of Humpback whales - one of 6 whale species which feed in NYC's nutrient-rich waters during the summer months. In a changing world and busy city, Gotham Whale works to breach the divide between man and nature for a better future by engaging everyday people in service of the environment.

Gotham Whale videographer, Chris St. John will be presenting us with exclusive videos and photographs that he has captured of New York's whale population and other marine life - join us to see more of these stunning images!

Chris St Lawrence is a local filmmaker, photographer, and writer and has been with Gotham Whale since 2021, helping support their citizen science campaign. He has continued a life-long passion for marine life, education, and documentation with studies in Environmental Science and Film & Television at New York University. His work has brought him aboard Gotham Whale's whale-watching partner, American Princess Cruises, as a videographer since 2021, creating a number of short films and capturing footage of marine life both in the New York area and on the offshore Hudson Canyon, aiming to shine a light on the connection between life below and above the water. Chris also volunteers with the Atlantic Marine Conservation Society, participating in large whale necropsies following recent strandings on western Long Island.
Social Media/Links

gothamwhale.org
atlanticmarineconservationsociety
citizenscience.gov
gothamwhale.org/citizen-science
silive.com/news/2023/04/a-sink-or-swim-moment-for-gotham-whale-as-founder-struggles-to-continue-staten-island-organizations-legacy
americanprincesscruises.com/cruises/whale-watching-dolphin-cruise-new-york
abc7ny.com/climate-change-dead-whale-beached-tri-state-area
usatoday.com/2023/04/24/why-so-many-whale-sightings-deaths-near-new-york-and-new-jersey
nytimes.com/2023/02/28/nyregion/east-coast-whale-deaths
facebook.com/gothamwhale/
IG/@gothamwhale