The Big Apple Divers Member of the Month program is an opportunity to recognize our incredible divers for their contributions to our club, to our sport, to our community or our environment – or perhaps for reaching a personal milestone in their scuba life!
Each Member of the Month will have their membership dues waived for the year and receive $20 in Club Cash* to spend in our merch store (coming soon!) or at any club event, as well as be featured on our website, in our newsletter – The Sea Breeze – and our various social media platforms!
We are very excited to showcase these amazing members and hope they inspire others to make a difference. If there is someone you'd like to suggest, please send an email to
memberofthemonth@bigappledivers.com
– the only criteria are that they be a member in good standing and have done something to be celebrated!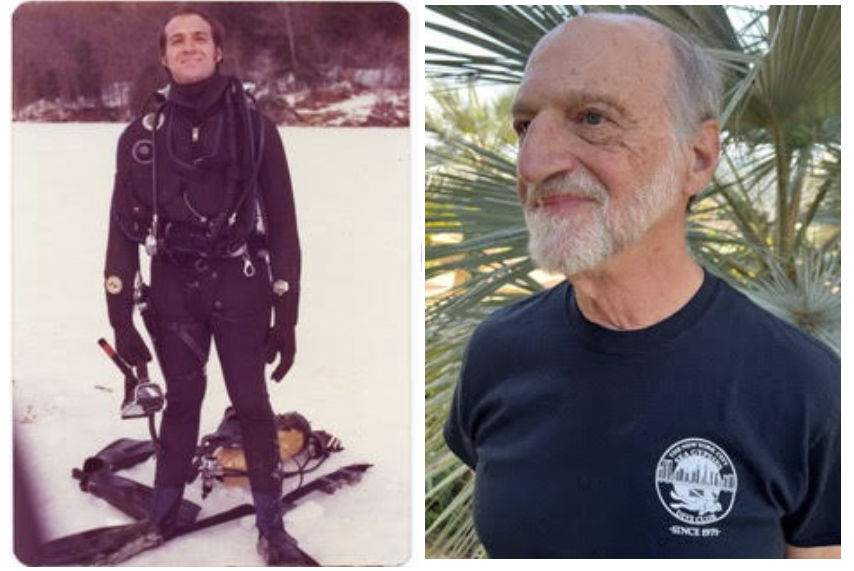 This month, we are honored to announce that our Member Of The Month is one of our FOUNDING members, NEAL KLEMENS! Neal helped found our club in 1971 - over 50 years ago - and they met in peoples' homes with no more than 10 or 12 people in attendance. In Neals' own words; 'oh, how my child has grown!.Seeing the club thrive over the years has been a great joy to me and I'm still proud to wear a club T-shirt.' Neal has saved EVERY edition of the Sea Breeze ever written and they now reside with Historian, Jeanne Chin. And even though he now lives in California and has 'hung up his fins' - he still manages to send us interesting and informative articles about diving, our oceans and other related topics - by my count, he has sent 42 articles in the last year alone!

Neal shared these 2 anecdotes with us:

'The club went mainly on local beach dives and to Portsmouth NH (Isle of Shoals) and every Thanksgiving weekend there was an ice dive at local CT lake. The club would have to saw a hole in ice about a foot thick and at a pair at a time, explore. About 100ft feet away was the local fire/rescue squad's annual BBQ and ice skating party. They thought we were certifiably crazy.'

'I was just starting my first 'real job' after college and took my first paycheck and bought myself a stainless steel Rolex Submariner at Cartier's for an amount that would today, just pay for a nice dinner with wine, for two…maybe. Being obsessive about my diving equipment, as my life did depend on it, I saved every receipt for repair etc. The watch was put up for auction in 2019 and it sold for an amount close to 1,000 times the price I paid for it. Granted that occurrence was a combination of pre-pandemic economic exuberance, having all the paperwork documenting the watch's entire life, the Cartier marking on the dial, just plain dumb luck, and God telling someone they had too much money.'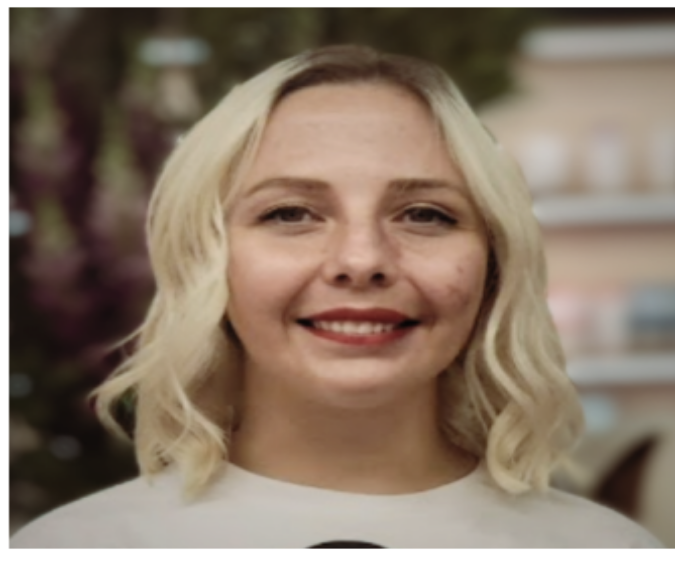 Nicole has been a member of Big Apple Divers since 2017 and is the Founder of SuperDive NYC - a unique "virtual school" that provides quality education for scuba divers, freedivers, and mermaids, - and the DIVERS-ity Initiative nonprofit. Her presentation at this years' Beneath the Sea was about DEI (or lack of) in the dive community, and she has long been an advocate for fair compensation for dive professionals, while tackling industry-wide labor concerns.

Locally, Nicole has contributed to the dive community in many ways. Since 2017, she has hosted monthly beach cleanups at Beach 8th Street (and provided complimentary equipment to participants) and also opened up weekly Community Pool hours for scuba divers, freedivers, and mermaids to enjoy on a donation basis.

Nicole's mission in life is: Underwater for All - by 2030. She rejects the notion that diving is a luxury sport - because access to the underwater world should be available to all, regardless of socio-economic status. Nicole is dedicated to dismantling the barriers so that everyone may enjoy, and fall in love with, its beauty and wonders - before it's too late.



Links/contact:


Superdive.nyc


DIVERS-ityinitiative.org


nicole@superdive.com
meetup.com:superdive-nyc-underwater-recreation



Follow:




IG:sup

erdive.nyc


IG:divers_ityinitiative




IG:nicole.zelek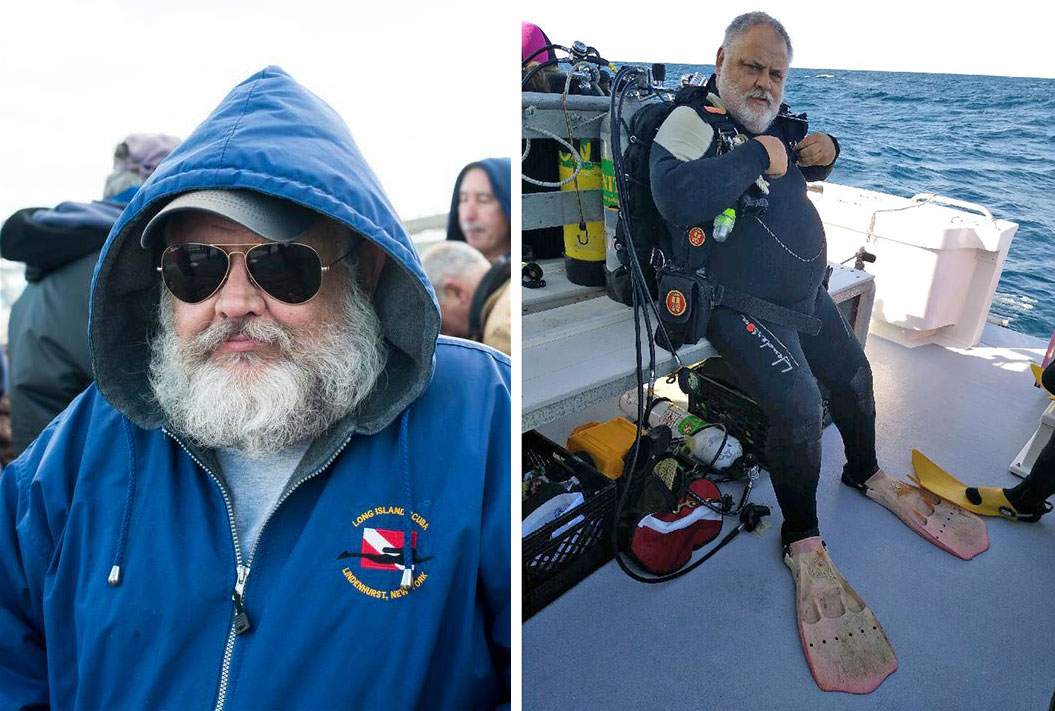 Bill has been an active local diver since 1978 and has been a member of this club since 2002 - in fact, he served as a past President! He has also served and continues to serve (unofficially) as our representative to LIDA - the Long Island Divers Association - and makes sure that all of the LIDA announcements reach us - whether we are members of LIDA or not.

Nobody has been a bigger advocate of local diving than Bill. For 8 years, he sent a weekly email with all sorts of useful information including the tide schedules for the various shore diving spots on Long Island, as well the destinations/availability of all the LI dive boats - and who to contact, if interested in joining a charter. Although the newsletter went on hiatus in 2021, we have it on good authority that it will most likely be returning this season!

Bill also issued a standing invitation to guide any Club Member who wants to try local shore diving - particularly those who are "Transportationally Challenged", or new to the area. He will pick you up at an agreed upon LIRR station, provide you with tanks and weights, and take you to one of the many diving locations on Long Island. Quite a few members have taken advantage of Bill's incredible generosity and experienced their very first local dives with him.

On a larger scale, Bill has also been very involved with the NY State Artificial Reef Program for the last 4 years, working hard to get additional tonnage onto our man-made reefs. Since its founding in 2021, Bill has been the President of the Long Island Artificial Reef Society, a 501(c)(3) dedicated to locating suitable vessels and preparing them for sinking, as well as coordinating the movement of reef materials to one of the 16 reef sites in New York waters - many of which are diveable.

Links:
Long Island Divers Association
NY Artificial Reef Program

February, 2023
Lisa McIntyre
Lisa discovered scuba diving later in life - she's only been diving for the last 10 years - but quickly became obsessed with it. She is a US Ambassador for the international Girls That Scuba organization, has achieved the professional certification of Divemaster, and is the Executive Director of SeaSmart, an ocean conservation, marine science and SCUBA 501c3 non-profit organization (seasmartocean.org).
SeaSmart provides both local workshops and travel programs for students and adults – with a special focus on underrepresented demographics - in order to create awareness and develop ocean advocates. Lisa conducts on-line and in-person ocean conservation workshops globally, and we hope to have her host one for the Big Apple Divers sometime this year!

Lisa has traveled extensively and dived all over the world, but her favorite experience (so far) has been diving with Orcas in Baja last summer for a SeaSmart program – check out this video: youtube.com/seasmartbaja